Our Partners
At SearchWide Global we partner with companies that provide the utmost value to our clients.
This collection of companies and their teams have earned universal respect in the DMO sector. We believe that our four companies can collaborate in a way that will allow DMO leaders to focus on what they do best, sell and market.
SearchWide Global Consortium
We've constructed a consortium that provides a suite of services and long-time expertise to similar clients and helps DMO leaders operate more successfully and profitably. The partnership includes; SearchWide Global, CFO by design, Civitas, and Fired Up Culture.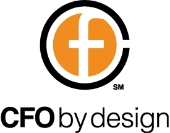 CFO by Design
CFO by Design works with clients to uncover opportunities to strengthen financial and organizational practices and priorities. They provide industry leading solutions to establish a solid operational foundation, exceptional community alignment and to provide accountability to stakeholders while allowing leadership to focus on the core of running the organization.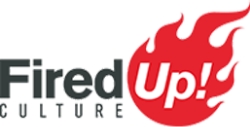 Fired Up Culture
Fired Up Culture innovative tools and solutions help companies understand how to care for their team members, foster a culture of excellence, and experience business breakthroughs like never before.

Civitas
Civitas specializes in developing long term funding strategies for destination marketing organizations. Civitas is the nation's leading firm in Tourism Improvement Districts. The Civitas team has helped form over 100 districts throughout the United States and in many cases have doubled or tripled the DMO budget.

DMO Proz
DMOproz is Zeitgeist Consulting and a resource for Destination Marketing Organization Professionals everywhere. Since 1995, Zeitgeist has provided cutting-edge Consulting and Speaking services to the Tourism and Hospitality Industry with a focus on Destination Marketing and Management Organizations across North America.
SearchWide Global Strategic Alliances

Strategic Solution Partners
Strategic Solution Partners (SSP) is a Hospitality Consulting firm comprised of top tier industry executives who are focused on providing our ownership and management business partners with long term revenue enhancing solutions in both domestic and international capacities.
Together, SearchWide Global and Strategic Solution Partners will find exceptional talent quickly for clients in the hotel and resort sector. Offering clients a temporary to permanent option for key positions.

FutureWRX Solutions
FutureWRX Solutions (FWS) is an all-encompassing talent solution for the hospitality, travel, tourism, and events industry. The FWS suite of services fulfills talent needs at all levels while ensuring Diversity, Equity, and Inclusion are at the core of every solution.
With Innovative and technology-forward tools, FWS is reimagining how, when, and where people work in the industry while creating unlimited opportunities for companies, employees, and communities.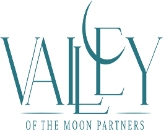 Valley of the Moon Partners, LLC
Valley of the Moon Partners, LLC is a team of experts in hotels, bringing decades of execution, from conception to design and operation, striving for excellence in all measures. When clients need insight that clarifies risk and potential rewards, Valley of the Moon Partners knows the path to success.
This alliance provides SearchWide Global hotel clients with access to valuable services, including the Current State Diagnostic, which provides a 360◦ view of the current state of the hotel from a physical property, financial, and guest experience perspective.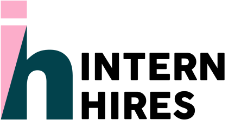 InternHires
InternHires is helping bridge the hospitality talent gap by connecting the right people with the right organization as they take the first steps in their careers. Our platform pairs Hotel Operators, Management Companies, and Owners with highly motivated college students seeking relevant experience and growth in the industry.
InternHires reduces the chances of turnover and training costs by delivering suitable candidates who possess the skillset required for successful career growth. InternHires was designed with simplicity in mind, giving you the flexibility and convenience to meet your needs. No matter where you are in the workforce journey, InternHires is with you every step of the way.