Tourism Diversity Matters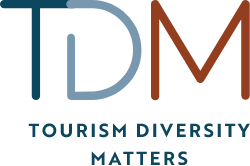 SearchWide Global's President and CEO Mike Gamble founded and launched Tourism Diversity Matters (TDM) in February 2021 in partnership with the ConferenceDirect Foundation and Philadelphia Convention & Visitors Bureau (PHLCVB) to empower tourism organizations to evolve and achieve excellence in Diversity, Equity and Inclusion (DEI).
Dedicated solely to all dimensions of DEI, TDM drives organizations forward through four primary pillars of activity: Apprenticeships, Workforce Development, Diversity Equity and Inclusion Strategies, and Research and Data. TDM collaborates with renowned academic institutions and industry partners to address workforce disparities and ensure tourism organizations have equitable access to forward-thinking research and educational resources. Through exceptional expertise and leading DEI strategies, TDM's highly customized work guides organizations to fuel innovation, grow their business and become an employer of choice.
Learn More About TDM
TDM Apprenticeship Program
Tourism Diversity Matters (TDM), founded by SearchWide Global, facilitates an apprenticeship program to give diverse young professionals opportunities with participating partners to gain hands-on experience for careers in the tourism and hospitality industry.
Learn More About TDM Apprenticeship Program